Air Conditioning Installation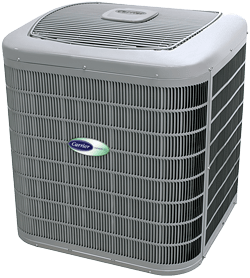 The installation of air conditioning allows you to quickly reduce temperatures to a comfortable level, while also reducing humidity. You'll feel better, sleep better, breathe easier. But that's not all. Keeping doors and windows closed improves security, keeps out annoying insects and noise pollution, and prevents against exterior dust and pollen. Through effective filtration and humidity control, the number of dust mites and allergens, and the growth of mold and mildew, are greatly reduced, improving indoor air quality. Advancements in engineering and design have also achieved much higher efficiency levels, providing greater cooling power for less energy consumption, while also significantly lowering operational noise.
To get the most value from your investment, proper installation is critical.  All work should be performed by a licensed, bonded, and insured HVAC professional. At JTR Heating and Air Conditioning Inc. our technicians have the training and practical experience to complete safe, accurate, and efficient installations. After your new system is in place, our NATE-certified specialists will check equipment to ensure that all elements are functioning perfectly. Your JTR Heating and Air Conditioning Inc. technician will explain how to properly manage your new cooling system for maximum comfort, performance, and efficiency.
Install the right air conditioner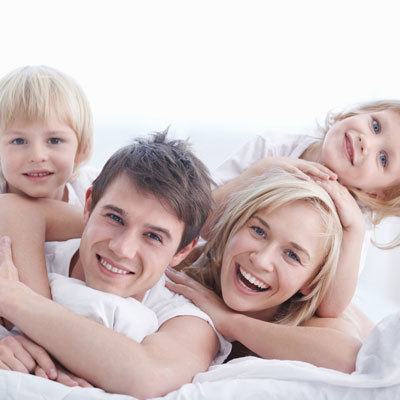 We offer a broad range of products to satisfy your expectations for comfort, energy efficiency and affordability, including many ENERGY STAR rated models. These products have met the energy efficiency guidelines set by the US Environmental Protection Agency and can improve the comfort of your home while conserving energy. You'll enjoy greater savings on utility bills, while also preventing harmful carbon pollution and reducing greenhouse gasses.
The Carrier Infinity Series is ENERGY STAR qualified in all sizes. Refreshingly quiet, energy-efficient, and durable, these units achieve up to 21 SEER and sound as low as 65 decibels through the two-stage operation. Air conditioning that features a variable-speed handler can provide 80% savings in electricity, less noise, superior comfort levels, and improved air quality and humidity control.
JTR Heating and Air Conditioning Inc. is not only a Carrier Factory Authorized Dealer, we have been recognized with the Carrier President's Award two years in a row.  Recipients of the Carrier President's Award exemplify leadership and management, customer satisfaction, expertise, business growth, and operational excellence. We are a Comfort24-7 Provider, which adds up to an extensive list of guarantees. Our installation, repair, and service work, along with the Factory Authorized Parts and Carrier systems we install, are guaranteed to satisfy or we refund your investment. If at any time during the first two years after installation, you aren't 100% content with your new heating equipment, we'll make it right at no cost, or remove the installed component and refund your installation charge. When you trust your comfort to JTR Heating and Air Conditioning Inc., know that your best interests are protected.
Schedule an A/C Installation Appointment in Bourbonnais, Monee, Peotone, Matteson, Crete, Chicago Heights, Homewood & Frankfort, IL!
At JTR Heating and Air Conditioning Inc. we understand the importance of affordable comfort and strive to deliver options that allow you to invest in the highest quality products without straining your budget.  We offer estimates, upfront pricing, and through our relationship with Wells Fargo Bank, N.A., provide a variety of flexible options for financing, with approved credit, your new Carrier product or system. You'll benefit from convenient monthly payments, easy-to-use online account management & bill payment options and the ability to respond to an unexpected heating or cooling need without using up your existing funding sources.
For the most sophisticated solutions to home and commercial cooling, call JTR Heating and Air Conditioning Inc. at 708-258-5166. We bring over 25 years of experience, a team of NATE-certified specialists, foolproof guarantees, and 100% dedication to every project. For us, it's not about the sale. It's all about your satisfaction.

A/C Replacement in Matteson, IL | Air Conditioning Installation Bourbonnais, IL | A/C Installation Frankfort, IL
Air Conditioner Replacement, Air Conditioner Installation & Air Conditioning Installation

Homewood, IL, Chicago Heights, IL, Crete, IL, Peotone, IL, Matteson, IL & Monee, IL