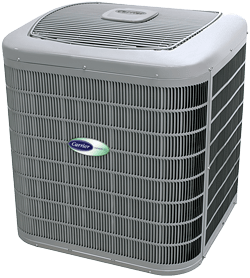 High energy bills, uneven temperatures from room to room, moisture, mold, mildew, poor air quality, uncomfortable humidity levels, frequent repairs, and pest infestations, can all be the result of improperly maintained air conditioning.  Without the protection of professional service, your system will consume more energy, cause higher utility bills and not last as long. Simply keeping the components of your cooling system clean helps prevent the most common problems. When you call JTR Heating and Air Conditioning Inc. for preventative maintenance, our NATE-certified technicians will ensure the system as a whole is functioning at its best.
By filtering summertime air, air conditioning is critical for people who suffer from allergies to molds and pollens. Your cooling system also functions as a dehumidifier, controlling the growth of dust mites and molds. While a smooth-operating unit promotes a cleaner home and healthier indoor air quality, the opposite is true of a neglected system. By calling JTR Heating and Air Conditioning Inc. for quick and convenient service, our specialized professionals will ensure your equipment is in peak conditioning, allowing for better health, comfort, and home temperature control.
A/C Maintenance Keeps Your Home Consistently Cool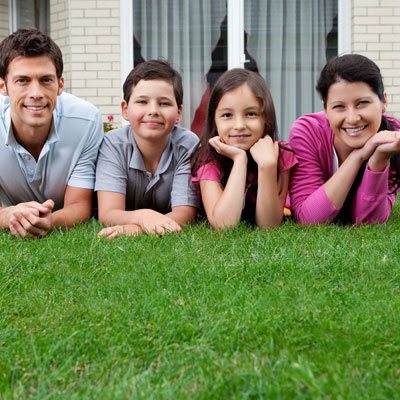 There is a lot of air transfer required to keep your house perfectly cool. The hot air from inside of your home travels outside and into the condenser coil, where it is removed. Making sure the condenser coil is as clean as possible allows the fan to do its job. Dirt and debris, caked in the recesses between the fins can significantly reduce airflow and drive energy bills excessively high. Unfortunately, organic particles like pollen and mold spores stick particularly quickly because of the combination of the close spacing of fins and condensate. As the coil becomes blocked with debris, airflow is reduced, hindering cooling capability and potentially freezing condensate. Cleaning the blower's fan blades will keep your unit operating at its best.
Air conditioning vents provide the ideal breeding ground for black mold. Condensation forms in the coils and ducts as cool air circulate through the system, promoting organic growth. When you activate your cooling unit, microscopic mold spores become airborne and are dispersed throughout your home, leading to numerous health problems. Prevention is much better than removing contaminants. Keeping your air conditioning ducts free of organic matter, dust, and other debris decreases the likelihood of mold. By eliminating sources of allergens, the technicians from JTR Heating and Air Conditioning Inc. will not only improve your indoor air quality but help your air conditioner work better, and more efficiently, in the process.
Save Energy With A/C Service!
Serving Bourbonnais, Monee, Peotone, Matteson, Crete, Chicago Heights, Homewood & Frankfort, IL
Don't let the condition of your ductwork steal your energy savings. The US Department of Energy estimates that the typical home loses approximately 25% to 40% of the heating and cooling energy that passes through ductwork. Leaks in ductwork result in degraded indoor air quality, much higher utility bills, and decreased comfort. Traditional methods of duct sealing are time-consuming, labor-intensive, and expensive. In comparison, Aeroseal duct sealing is a leading-edge, computer-guided process that is quick, effective, and extremely beneficial. The technicians from JTR Heating and Air Conditioning Inc. will direct airborne particles of sealant inside your system's ductwork. The adhesive particles accumulate along the edges of any leaks, sealing holes up to one inch across. Aeroseal duct sealing is utilized in hospitals to decrease the spread of contaminants and biohazards.
Once you've invested in the rewarding comfort of year-round temperature control, it only makes sense to protect your equipment. The time and cost involved in seasonal maintenance are minimal, while the rewards are numerous. Through the prevention of repairs, extended lifespan, and improved energy efficiency, service from JTR Heating and Air Conditioning Inc. will quickly pay for itself. And to make sure we provide you with a rewarding experience, our licensed professionals arrive on time, keep a tidy job site, complete all work quickly, and clean up before we leave. As a Comfort24-7 Provider, all of our work is 100% guaranteed. There's a reason we've spent the last 25 years keeping home and business owners in the Monee area comfortable. JTR Heating and Air Conditioning Inc. is dedicated to doing the job right.

A/C Maintenance in Chicago Heights, IL | Air Conditioning Service Crete, IL | Air Conditioner Maintenance. A/C Tune-Up Monee, IL
Air Conditioning Service, Air Conditioner Maintenance. A/C Tune-Up & Air Conditioner Service

Chicago Heights, IL, Crete, IL, Bourbonnais, IL, Peotone, IL, Matteson, IL & Monee, IL