Furnace Repair in Monee, IL and surrounding areas
Forced air furnaces, boilers and heat pumps are normally quite reliable. A well-maintained system wards off the majority of repairs. Whatever type of heating equipment you have, it is complicated, and even the most cared for system can suffer breakdowns from time to time. Waking up on a frigid winter morning with little or no heat is uncomfortable, inconvenient, and stressful. Getting the proper repair done quickly and economically is critical to your well-being, and budget. You can trust JTR Heating and Air Conditioning Inc. to answer your call for assistance with swift, reliable, and competent service. We take every extra step to minimize hassle and maximize rewards.
Efficient Heating System Repairs
Our team of technicians is entirely NATE-certified. NATE (North American Technician Excellence) technicians have demonstrated their understanding of today's increasingly complex heating and cooling systems by passing a nationally recognized exam developed and supported by the entire HVAC industry. JTR Heating and Air Conditioning Inc. is a Carrier Factory Authorized Dealer. That means we've met very high expectations for training, business practices, customer service, and product knowledge. It gives you the added peace of mind that our team has continually and consistently performed service to exacting standards and then gone a step further to earn the Carrier President's Award two years in a row.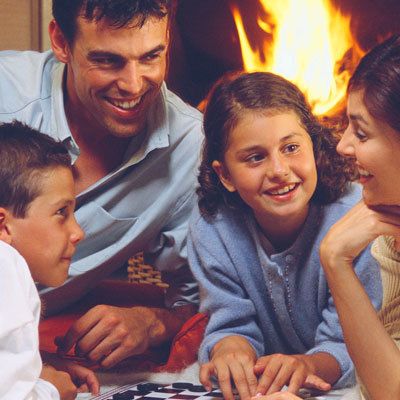 As a Comfort24-7 Provider, all of our work and the Carrier Factory Authorized Parts we install are 100% guaranteed. To ensure your complete satisfaction, we place great importance on the little details that add up to a rewarding experience. Our technicians are always dressed in uniform, never leave you waiting, and arrive equipped to handle any heating system issue. We work on all makes and models, from antiques to state-of-the-art, keeping a tidy work area, protecting your home from harm, and cleaning up all debris. Our heating specialists keep you informed, make cost-effective recommendations with your best interest as a priority, and only proceed with your approval. We offer upfront pricing, and if the cost of repair approaches that of replacement, we provide estimates and flexible financing options with approved credit.
The majority of difficulties that occur in furnaces and forced-air heating systems are caused by cleaning and maintenance issues. Dirt affects all the basic components of your furnace and can result in the furnace overheating. If your furnace turns off and on too frequently, the problem may be that the unit is overheating due to a clogged filter or malfunctioning blower. The blower pulls the air from the cold rooms, runs them through the heat exchanger, warming the air, and then delivers the warm air back into your home. While you may think you can live with the annoyance of frequent cycling, it's costing you a great deal in unnecessarily high utility bills, will definitely lead to bigger problems, and may even be a safety hazard.
Your Local Heating Repair Experts in Bourbonnais, Monee, Peotone, Matteson, Crete, Chicago Heights, Homewood & Frankfort, IL!
It is not uncommon for people who live with defective heating systems to suffer from a variety of physical symptoms. Your best defense against unhealthy or unsafe conditions, higher energy costs, unsatisfactory comfort, and reduced system longevity, is quick, professional attention. Call 708-258-5166 and speak to a helpful member of the team from JTR Heating and Air Conditioning Inc.. From the moment we answer your call, our certified technicians will concentrate on a swift, lasting and affordable solution to your problem. We bring 25 years of HVAC specialized experience, the highest level of training, complete customer dedication, and 100% guarantees to every service we provide.

Heating Repair in Crete, IL | Heating System Repair Homewood, IL | Furnace Repair Monee, IL
Heating Repair, Furnace Repair & Heating System Repair

Crete, IL, Bourbonnais, IL, Frankfort, IL, Homewood, IL, Matteson, IL & Peotone, IL