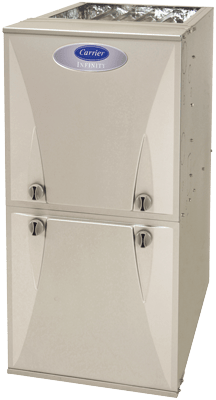 If you're in the market for a new high-efficiency system, or looking to upgrade your current heating unit, now is the perfect time. Incentives and rebates can save hundreds of dollars off your investment, and advancements in technology have greatly improved capacity, efficiency, and operational noise. JTR Heating and Air Conditioning Inc. offers a diverse selection of proven-reliable solutions to brutal cold of Monee area winters. After years in business, we understand the local climate, never under-estimate the challenge, and have the experience to not only answer, but also exceed your expectations. Our NATE-certified technicians will help you choose a model that will heat your home or business quickly, completely, and affordably.
You're planning on your furnace lasting fifteen to twenty years. You don't want to spend that time regretting your decision. It takes more than leading-edge equipment to deliver the consistent comfort, efficiency, and dependability you are hoping for. Proper installation is the key to rewarding performance.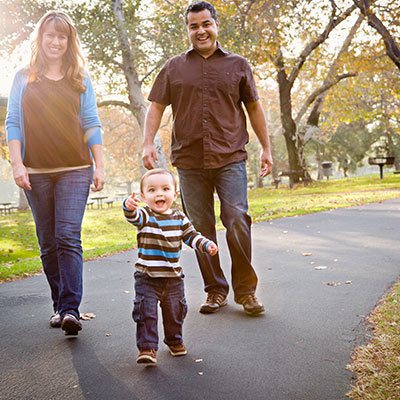 Sizing equipment to the exact requirements of your home and needs is extremely important.  Heat output is measured in BTUs. Units with a higher BTU rating are always better for smaller homes. These units cost more, and if oversized for your home, will hit ideal temperatures too quickly, then shut off. This constant cycling leads to inconsistent comfort, more frequent repairs due to wear and tear, and a failure to reach optimum efficiency levels. It's also essential to establish how effectively a furnace can heat your home. This is largely determined by its staging.  Older furnaces are normally one stage, meaning they always run at maximum power. Modern furnaces are often two-stage, and able to run the majority of the time on low-stage, conserving energy.
The Carrier Infinity Series is the ultimate in toasty warm comfort. ENERGY STAR qualified in all sizes, these models achieve up to 98.5% AFUE, offer variable-speed blower technology and a two-stage gas valve to ensure quiet and efficient operation. By operating 90% of the time in low-stage, the Carrier Infinity Series reduces temperature swings and saves energy. The Performance Series is also ENERGY STAR rated in all sizes, reaches up to 96.7% AFUE, and delivers extremely quiet and satisfying warmth. The Comfort Series offers pilot-free ignition, up to 95.5% AFUE, and is wonderfully affordable without sacrificing performance.
Carrier Factory Authorized Heating Installation
Bourbonnais, Monee, Peotone, Matteson, Crete, Chicago Heights, Homewood & Frankfort, IL
JTR Heating and Air Conditioning Inc. is a Carrier Factory Authorized Dealer, having earned this distinction through our commitment to customer service, knowledgeable technicians, and ethical business practices. We have been further distinguished with Carrier President's Award, two years in a row. Recipients of the Carrier President's Award are held to an even more exacting set of standards and are held up as an example of true excellence. Our team of technicians is NATE-certified and as a member of the Comfort24-7 Provider, all of our work and the Carrier equipment we install is 100% guaranteed to meet your satisfaction.
Efficient Furnace Replacement Services
JTR Heating and Air Conditioning Inc. offers upfront pricing and estimates, and through Wells Fargo Bank, N.A., flexible options for financing, with approved credit, your new Carrier product or system. We strive to facilitate your investment in home comfort or response to an unexpected heating or cooling need, without straining your budget. With approved credit from Wells Fargo Bank, N.A., you'll enjoy monthly payments that suit your budget, special financing options (with approved credit), and easy online account management. By taking advantage of convenient financing with approved credit, you won't exhaust your existing funding sources, such as a home equity line of credit, another credit card, or bank account.
For sophisticated equipment that fits your needs, proper installation, and the protection of continued maintenance, call JTR Heating and Air Conditioning Inc. at 708-258-5166. We've continued a dedication to the highest quality service to home and business owners throughout Bourbonnais, Monee, Peotone, Matteson, Crete, Chicago Heights, Homewood & Frankfort, IL for over 25 years.

Home Furnace Installation & Furnace Replacement in Bourbonnais, IL
Heating Installation, Heating System Replacement & Furnace Replacement

Frankfort, IL, Monee, IL, Crete, IL, Matteson, IL, Homewood, IL & Bourbonnais, IL