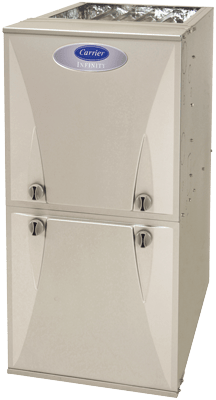 Living in the Monee area, your heating equipment is the key to your fall and winter comfort. To ensure consistent, safe, and efficient operation, professional maintenance is critical. The best time to think about your furnace service is before you need it. When you schedule seasonal maintenance from JTR Heating and Air Conditioning Inc., you'll enjoy knowing your system is ready for the extreme cold and long heating season. Through cleaning, troubleshooting, calibrating, and tightening, our licensed technicians will make sure the components are in good working order and capable of delivering safe and efficient temperature control.
During milder temperatures, while your furnace sits idle, dust penetrates the inner workings and builds up within the system. Once heating is required, friction and obstructed airflow require the system to work harder, leading to poor performance, higher energy costs, and malfunctions. There is also the potential for poor Indoor Air Quality. With a check-up from JTR Heating and Air Conditioning Inc., our NATE-certified specialists assure high-quality performance and a healthy home. A meticulous inspection of your home's ventilation and air intake sources can reveal possible sources of contamination. If you've neglected your heating and venting system, if your house is dusty, smells musty, or you've notice visible, debris or mold inside your registers, it's time to call JTR Heating and Air Conditioning Inc. for a thorough cleaning.
Schedule Regular Maintenance for your Furnace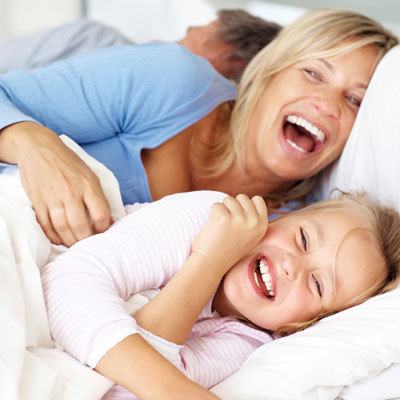 Regular tune-ups and cleaning extend the life of your system, ward off repairs, allow for more consistent temperatures, and reduce operational costs. The NATE-certified technicians from JTR Heating and Air Conditioning Inc. will ensure all parts are operating efficiently and accurately. Faulty gas/oil connections can be a fire hazard and cause serious health problems. A contaminated burner or cracked heat exchanger affects burner operation, reducing equipment efficiency and presenting a safety issue. The heat exchanger keeps the combustion process separate from your breathing air. Air is blown across the hot surface of the heat exchanger and warmed. Obstructed airflow, because of dirt buildup, can lead to longer run times, overheating, and a cracked heat exchanger. Moist air from the basement or garage can cause the heat exchanger to corrode. Although your furnace may continue to function, the heat exchanger must be regularly inspected by knowledgeable professionals to ensure safety.
The average home loses 25% to 40% of the air that moves through the duct system through leaks, holes, and poor connections. The result is unnecessarily high utility bills and difficulty maintaining desired temperatures. Because ducts are frequently concealed in walls, ceilings, attics, and basements, accessing them can be difficult. JTR Heating and Air Conditioning Inc. answers the challenge with Aeroseal duct sealing. Although you may not be familiar with aeroseal duct sealing, more than 25,000 residential duct systems have benefited from this process, saving billions of dollars in energy costs annually. Aeroseal has been proven effective in eliminating up to 90% of ductwork air leakage.
Call the JTR Heating and Air Conditioning Inc. team in Bourbonnais, Monee, Peotone, Matteson, Crete, Chicago Heights, Homewood & Frankfort, IL!
It's your satisfaction that counts. Through meticulous work and a high level of expertise, our NATE-certified technicians ensure your system is operating at its very best. Yearly maintenance extends service life, minimizes the number of repairs, restores energy efficiency, and allows for uniform and reliable temperature control. JTR Heating and Air Conditioning Inc. strongly recommends proactive measures to protect your investment and maximize the value of your energy dollar. After 25 years of servicing the heating and cooling needs of Monee and Bourbonnais, Monee, Peotone, Matteson, Crete, Chicago Heights, Homewood & Frankfort, IL, we recognize the importance of heating system operating at peak condition. We know how to complete work quickly and keep your home clean and tidy. When you call 708-258-5166 to speak to a knowledgeable member of the JTR Heating and Air Conditioning Inc. team, we'll treat you right.

Furnace Tune-Up in Matteson, IL | Furnace Service Chicago Heights, IL | Heating System Maintenance Homewood, IL
Heating Service, Furnace Maintenance & Heating System Maintenance

Matteson, IL, Bourbonnais, IL, Monee, IL, Crete, IL, Chicago Heights, IL & Homewood, IL